Anderson Talks About Future Possibilities Of Macon and Barford
During the basketball awards banquet, Arkansas basketball coach Mike Anderson talked about the possible future of Daryl Macon and Jaylen Barford.
Last night Mike Anderson said some very interesting things at the annual awards banquet. One thing that stood out was about the future of Daryl Macon and Jaylen Barford.
Anderson said that there is a possibility in the two heading to the NBA. Both Macon and Barford would forgo their senior season if they did decide to leave.
It's easy for fans to see this and panic at first but let's remember that players can test their NBA draft grade and then play another year in college. Nothing is for sure unless the players hire an agent in which case they can't go back to school.
Last season during the offseason, Moses Kingsley did the same thing but ended up coming back his senior year. More than likely, this will be the same thing that happens with theses two.
Macon and Barford are great players but as far as the NBA goes, I don't foresee them getting a high enough draft grade for them to be lured out of another season at Arkansas. That said, other players have forgone their senior season and risked it.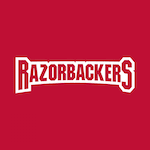 Apply to Razorbackers.
Start your application process by filling out the fields below
If Mike Anderson did end up losing these two, it could be very bad for Arkansas basketball. The junior college transfers were immediate impact players during the last season and are expected to be key in the season to come. For now, though, there's nothing to really get in a panic about. Woo pig.