Arkansas "Guns At Games" Debate Ends
Arkansas SB724 passed today to give exemption to a new concealed carry law at Razorback games and more.
Today, Arkansas passed Senate Bill 724 which among other things, gives exemption to a new law allowing guns at games. The law SB724 is meant to fix, sparked local and national attention in recent days as well as from many concerned Razorback fans.
After nearly an hour of discussion, the vote was 71-20 to not allow concealed carry at Razorback and other collegiate sporting events. Many in Arkansas fans take a sigh of relief.
We ran a poll when the initial law to allow concealed weapons at Razorback events was passed and got a pretty definite answer as to how fans felt. It was an overwhelming no.
I have to say, even as a person who carries a weapon daily, I didn't like this law. There were too many variables such as emotions and alcohol involved that made me and other fans uneasy.
For many, the argument that "you can't drink and carry" was a rallying cry, however, you also can't drink and drive. Yet people die in the thousands yearly from just that.
Overall, I am amazed that this was ever an issue but glad that logic got the win today. Guns in an environment such as Razorback games is just nonsensical.
Not only were fans, such as myself, unhappy about the decision but so to were the players. Eric Bolin of SEC Country got their opinions for this piece and it showed just how uncomfortable it made them.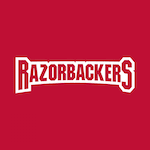 Apply to Razorbackers.
Start your application process by filling out the fields below
As a supporter and someone who regularly exercises my second amendment right, this was just a bad idea all around. Now, we can get back to spring football practice. Woo pig.