Bret Bielema Talks About Program's Accountability
Arkansas football head coach Bret Bielema talked about signs of accountability in his spring practice preview.
Arkansas Razorbacks football head coach Bret Bielema had a press conference previewing spring practice for the Hogs. A lot was said but one thing that stuck out to me was his comment on accountability.
It was pretty obvious last season that accountability wasn't really present. Not just during the end of the season but there were symptoms all throughout the year.
If Bret Bielema wants to find success here, the most important thing is that his players buy in. Once they buy in they have to show leadership and hold those around them to the standards they all believe in.
In his press conference, Bielema said that the eight-week offseason was the first time he had gone through the winter program without anyone being late. He said that this helped with accountability on the team.
That's a good sign. His program looked to be falling apart last year so the fact he is talking about signs of change is big. Now it's crucial that continues and translates to on the field accountability.
With the start of spring practice, it will be something I pay close attention to. So far, there appears to be a turnaround from last season and that alone is something to get excited about.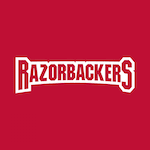 Apply to Razorbackers.
Start your application process by filling out the fields below
As the spring continues, we'll keep you updated and give you our opinions on the happenings with the program. You can follow us on twitter at @RazorbackersFS and you can follow me at @ChrisJacksonWPS. Woo pig.