John Calipari Comments About Officiating In Arkansas Game
During the "The John Calipari Call-In Show", the Kentucky head coach had an interesting comment about officiating in the Arkansas vs North Carolina game.
Ask any fan of Arkansas Razorbacks basketball how they feel about Kentucky or their coach John Calipari and it's probably not going to remain "PG". As fans, we probably hate Cal as much as we hate Nick Saban.
However much we hate the mob boss looking head coach, he did have some words on the subject of officiating during the North Carolina game that was right in line with angry Hog fans. Obviously, we fans are always right about officials but it's nice to hear another teams coach say something about it.
On his last episode of his call-in show, coach Cal gave his thoughts on different things pertaining to Arkansas in the NCAA Tournament. When talking about the SEC, Cal said, "How about Arkansas!? They had that game won!" He went on to other teams from the league and came back to the Hogs game with strong opinions.
"Now you see, Arkansas. If they made one basket. Created one good shot. How about make that free throw. How about that charge call? Oh, my gosh. The guy lowered his shoulder. He literally lowered his shoulder but he walked first. And then lowered his shoulder and then threw the ball and they tip it in and that's how you lose? And you wonder why coaches go crazy." Coach Calipari on March 20, 2017
We may dislike the guy but he's right.
Everything Cal said about the play is 100 percent true. The guy did lower his shoulder. The guy did walk beforehand and Arkansas lost a game in part due to poor officiating.
Obviously, the Razorbacks could have done a lot of other things right to win that game but the fact is this, along with a few other no calls, didn't help the Hogs by any means. Such is the life of a Razorback fan.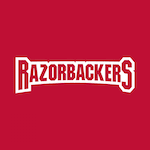 Apply to Razorbackers.
Start your application process by filling out the fields below
For Arkansas fans, it was hard to watch and extremely frustrating. Although we may not like Calipari, what he said was refreshing to hear since we don't get a lot of acknowledgment from outside Arkansas about some of these highly questionable calls. Woo pig!