Fayetteville, Ark. – The race for three-star offensive tackle Dwayne Johnson is officially down to two schools, Arkansas and Nebraska, with an announcement coming on Tuesday.
Call it having fun with the process or teasing the coaching staffs and fan bases for Arkansas and Nebraska, Monday morning Johnson tweeted:
#GBR or #WPS ??? I'll let you guys know tomorrow! @skhanjr@Rivals @mikejschaefer pic.twitter.com/1iphvOTu
The picture Johnson posted only helps fans on either side envision him on the field for their team come future fall Saturdays.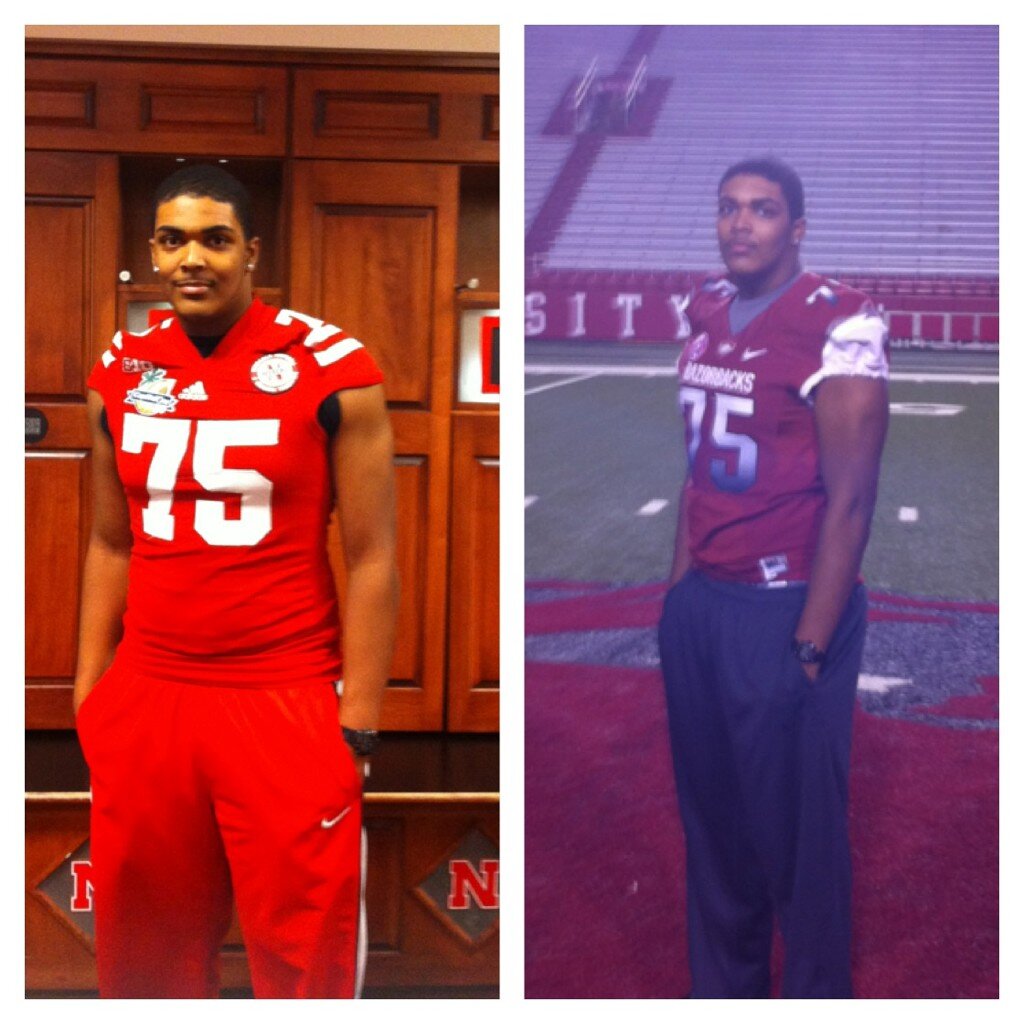 The lighthearted tweet gives no further insight to which way Johnson is leaning come Tuesday.
Razorback fans are hoping that the verbal commitment of Johnson's Bellaire High School teammate, running back Denzell Evans, on Sunday to Arkansas will help sway the highly sought after offensive lineman to join him on the Fayetteville campus.
Tags: 2013 College Football Recruiting Updates Arkansas Razorbacks Dwayne Johnson Football Nebraska Cornhuskers